Enjoy our restaurant Zee&Land, Grand Café 1866 or get a breath of fresh air at Paviljoen Strand90.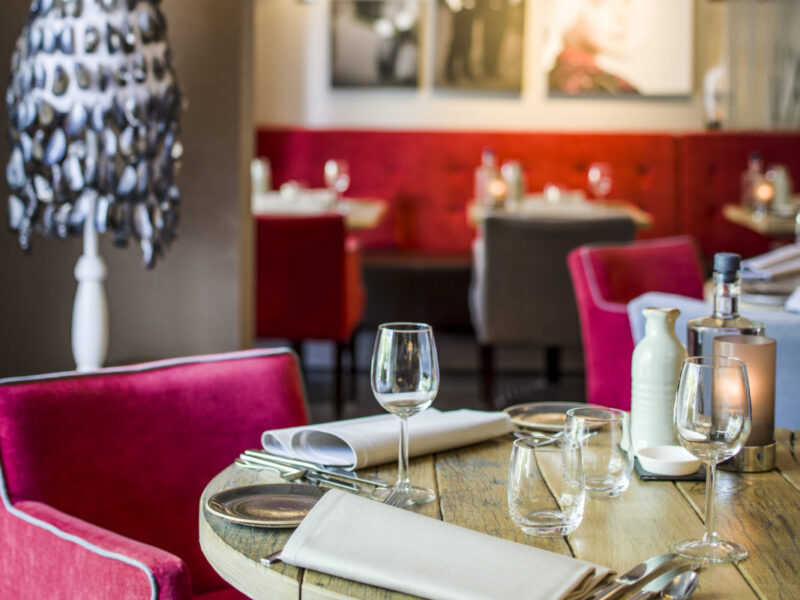 Restaurant Zee&Land
Restaurant Zee&Land is located in the hotel and here the flavours of sea and land come together. Fresh, seasonal products in a warm, intimate setting. Here you are welcome daily for an extensive breakfast buffet. Furthermore, the restaurant is open daily for dinner. This can be a romantic dinner for two, but with just as much pleasure we serve a festive family dinner.
Discover more!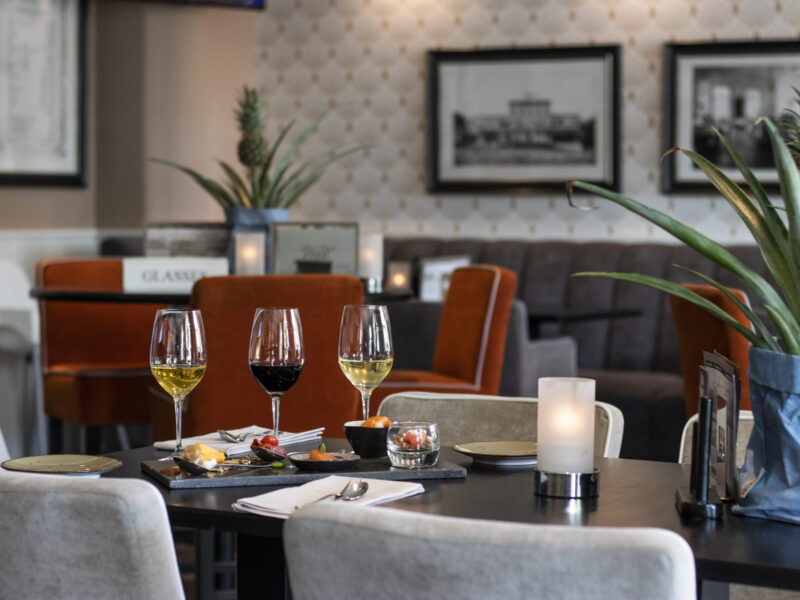 Grand Café 1866
Grand Café 1866 is located in the hotel and the relaxed and homely atmosphere makes the grand café suitable for every hour of the day. Start the day with a nice cup of fresh coffee. Or end the day with friends or family and a good glass of wine. The lunch menu is a Zeeland nod to a French bistro. As soon as the weather permits, we will be happy to serve you on the sunny terrace.
Discover more!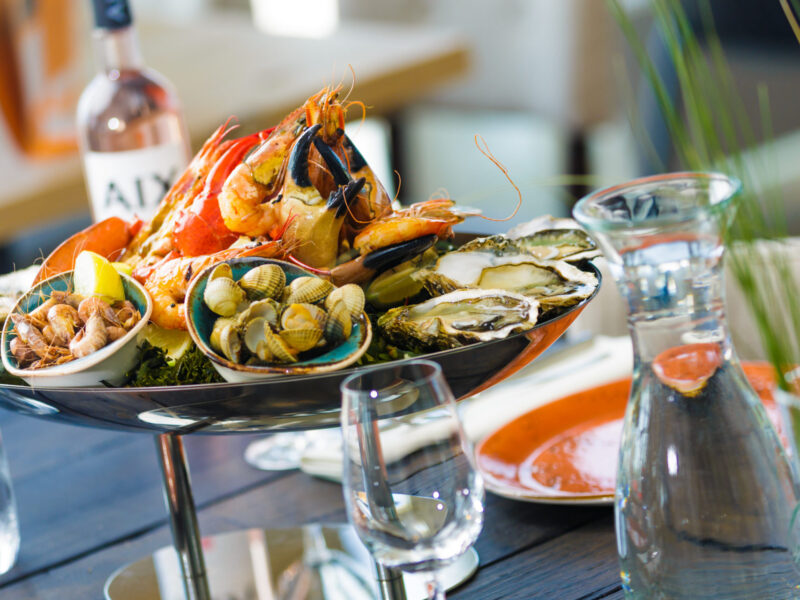 Paviljoen Strand90 & Restaurant By Juuls
Enjoy the most beautiful view of Domburg at Paviljoen Strand90. Looking out over the sea is an experience in every season. Everyone feels welcome in this beach restaurant.
By Juuls is located in the centre of Domburg. The menu consists mostly of organic and vegan dishes. Do not only choose what you want to eat, but also how you want to enjoy. By Juuls takes care of the rest.
Discover more