Enjoy our restaurant Zee&Land, Grand Café 1866 or get a breath of fresh air at Paviljoen Strand90.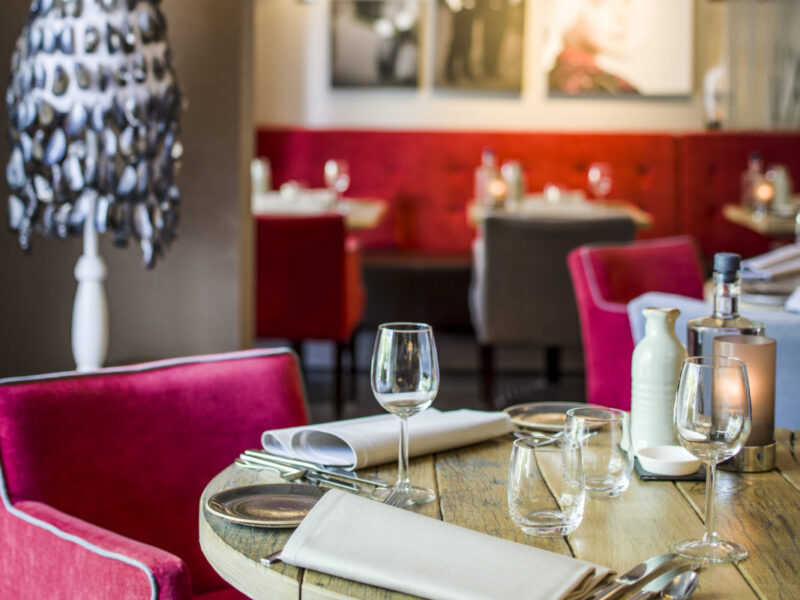 Restaurant Zee&Land
Restaurant Zee&Land is located in the hotel and here the flavours of sea and land come together. Fresh, seasonal products in a warm, intimate setting. Here you are welcome daily for an extensive breakfast buffet. Furthermore, the restaurant is open daily for dinner. This can be a romantic dinner for two, but with just as much pleasure we serve a festive family dinner.
Discover more!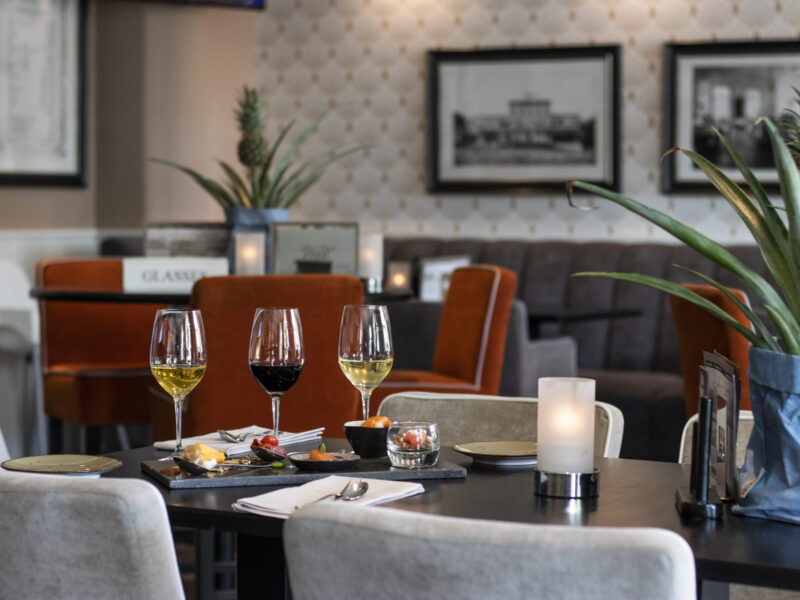 Grand Café 1866
Grand Café 1866 is located in the hotel and the relaxed and homely atmosphere makes the grand café suitable for every hour of the day. Start the day with a nice cup of fresh coffee. Or end the day with friends or family and a good glass of wine. The lunch and dinner menu is a Zeeland nod to a French bistro. As soon as the weather permits, we will be happy to serve you on the sunny terrace.
Discover more!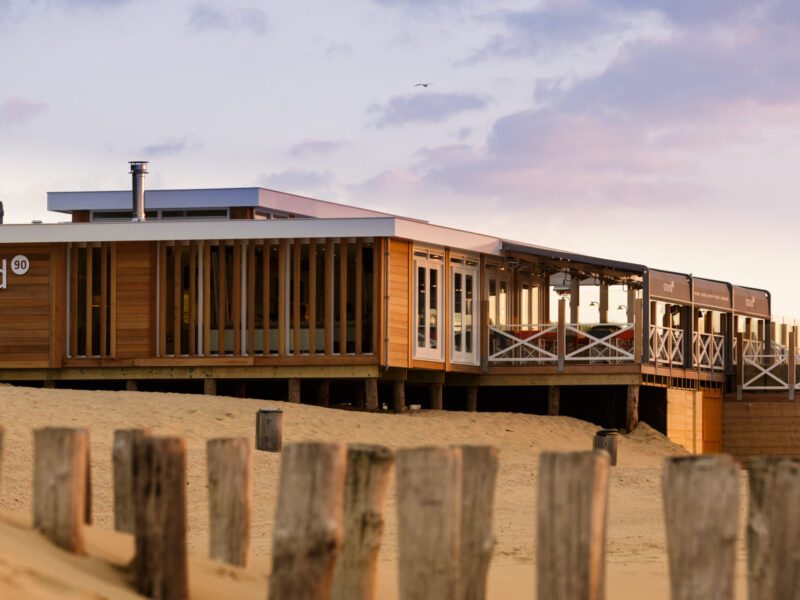 Paviljoen Strand90
The beach of Domburg is summer and winter an experience, and don't forget the forest! Dining with a view of the sea is fantastic in every season. But Paviljoen Strand90 offers so much more. After a refreshing walk, a delicious cup of tea or hot chocolate with fresh pastries will be waiting for you. As soon as it gets colder, we put on the fireplace. In summer, you can relax on the terrace with a glass of AIX rosé or a gin tonic of your choice. Sit down in the lounge sofas and enjoy a glass of wine, the bites of the kitchen brigade, and above all each other.
Discover more!