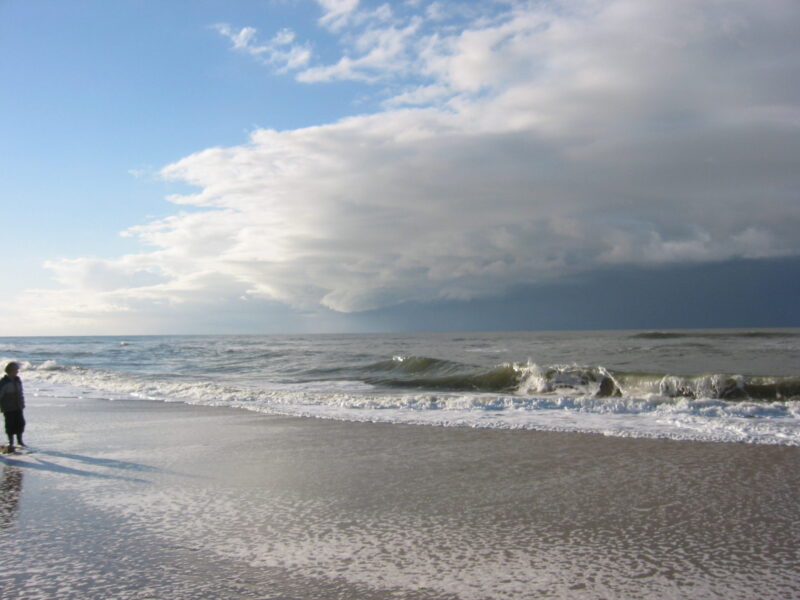 Coastline
Domburg's beach is one of the top 11 most beautiful beaches in Zeeland and that's for a reason. The wide sandy beach stretches all the way to Westkapelle and is known for its characteristic groynes, the beach cabins and the cosmopolitan atmosphere. The beach has several beach pavilions, including Strand90. Also outside the summer season it is worthwhile to visit the beach. Getting a breath of fresh air and ending the day with a delicious cup of coffee or hot chocolate at Strand90 beach pavilion is highly recommended.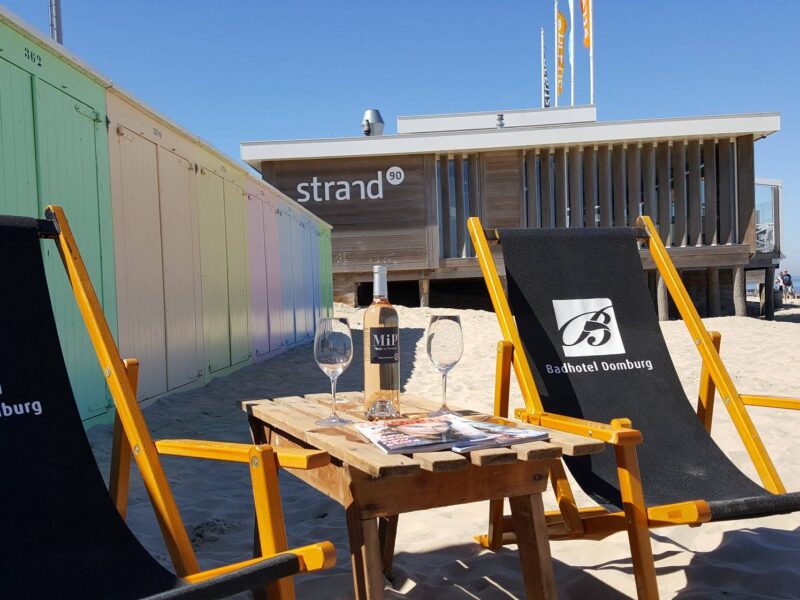 Beach cabin
During the summer season it is possible as hotel guest to rent a beach cabin at Badhotel Domburg. There are two beach cabins available at the dog beach, located at the beach directed to Oostkapelle. The beach cabins are equipped as standard with two sun loungers, two beach chairs, a windbreak and a parasol. Beach towels are also included in the rental price. For more information and to book a beach cabin, please contact the reservations department or reception of Badhotel Domburg.
Beneficial seaside resort
Together with Cadzand, Domburg is the only coastal town that meets the quality criteria of the European Thalassotherapy Medical Association. Its location by the sea is healthy for body and soul. A seaside resort receives the designation "beneficial" only if the beneficial effects of seawater, the climate and the soil products have been investigated and declared beneficial.
To complete your experience, you can visit SPA Domburg. In SPA Domburg you will discover the beneficial power of Zeeland. Thousands of mussel shells, sand patterns at your feet, oysters in the bath and a 'real' North Sea storm; here you will find the 'Zeeland DNA' in a unique way. Enjoy our special treatments, saunas, swimming pool and relaxation area.
SPA Domburg